<
Message from Program Coordinator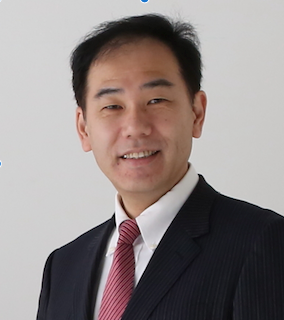 Gunma University is equipped with its own heavy ion therapeutic device, and it is the first university in Japan where it is possible to engage in not only heavy ion therapeutics, but also education and research. As part of the University's 'Program for Cultivating Global Leaders in Heavy Ion Therapeutics and Engineering', the teaching staff of the Graduate School of Medicine and the Heavy Ion Medical Research Center, along with the teaching staff of the Graduate School of Science and Technology from 2019, set up the 'Heavy Ion Medical and Engineering Course' as a collaboration between the medical, science and technology schools. This cross-departmental education system promotes education and research in terms of both foundational education in heavy ion medicine/biology and the latest heavy ion clinical research, as well as the development/operational techniques of advanced medical devices.
 This program cultivates globally-minded young leaders with a broad knowledge and an international outlook by utilizing the networks established by the Heavy Ion Medical Research Center – corporate connections as well as academic connections with educational and research facilities. These include the National Cancer Center Research Institute, the National Institutes for Quantum and Radiological Science and Technology, the Japan Aerospace Exploration Agency, Toshiba Energy Systems & Solutions Corporation, Hitachi's Healthcare Business Unit, and overseas, Harvard University, Massachusetts General Hospital, GSI Helmholtz Centre for Heavy Ion Research, the Heidelberg University Heidelberg Ion-Beam Therapy Center, and the International Atomic Energy Agency (IAEA). In addition, the university is working toward improving career path opportunities for students who complete graduate school study, including the provision of internships at companies and relevant medical facilities.
 Based on an interdisciplinary educational and research environment involving the heavy ion-related fields of physical engineering, biology and medicine, Gunma University aims to cultivate outstanding leaders who are a driving force in the field of heavy ion medical, science and technology – in other words, individuals who can support the promotion and development of heavy ion medicine, science, and technology, such as world-class radiation oncologists, leaders in the physical engineering and medical biology fields as well as research and development leaders in heavy ion medical device development companies.
Tatsuya Ohno, Professor
Department of Radiation Oncology,
Gunma University Graduate School of Medicine